Dachau is internationally known as the location of the former Dachau concentration camp. It is obvious that the city today houses an educational institution that not only offers accommodation and meals, but also realises historical-political educational offers for the most diverse groups.

Since the 1980s, committed citizens from Dachau and from home and abroad, together with survivors of the concentration camps, have been working to create an International House in Dachau.

A foundation was established and the house opened in 1998.

In addition to board and lodging, space, time and knowledge will be made available to deal with the history of Dachau Concentration Camp and its consequences.

This is the task of the Education Division. Operational management has been transferred to the German Youth Hostel Association, which heads the Service Division. The hostel offers 120 beds in 2-4 bed rooms, various seminar rooms and leisure facilities.
Fathom history - Shape democracy - Experience encounters
Due to its special history, Dachau is seen as a place of learning, where the in-depth study of history should also lead to an examination of today's socio-political issues.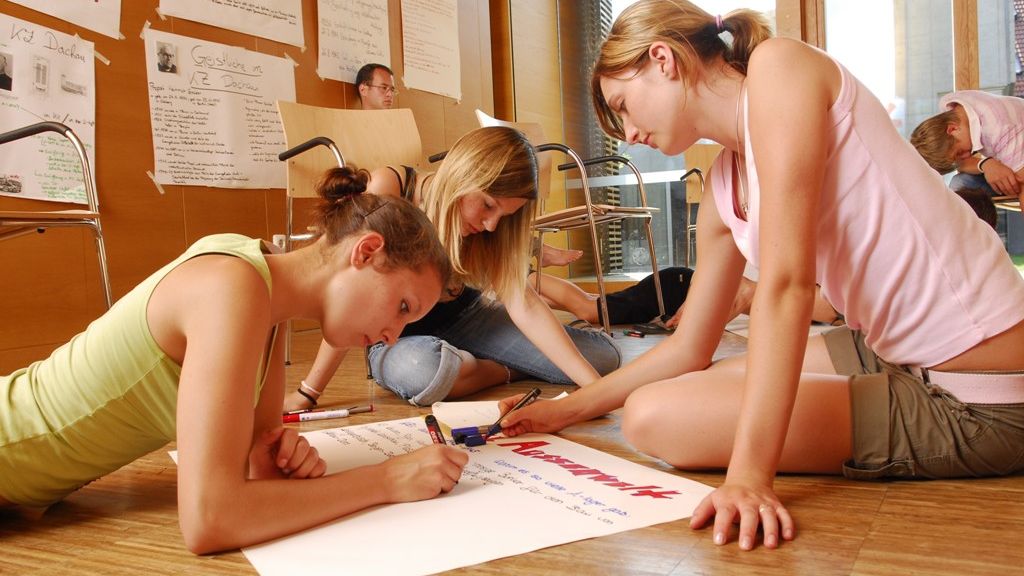 Therefore, in addition to our priority work on the period of National Socialism, we also focus on other topics:
Promotion of democracy
Anti-discrimination
Human rights
Intercultural
social learning
Our offer forms are:
One to several-day study days for young people
International Youth Exchanges
Further training for multipliers
Symposia and cooperation projects
You can find further information about our program on our homepage:
Max Mannheimer Study Center

The house can of course also be booked without a programme or for your own seminars.

Booking via the following homepage: