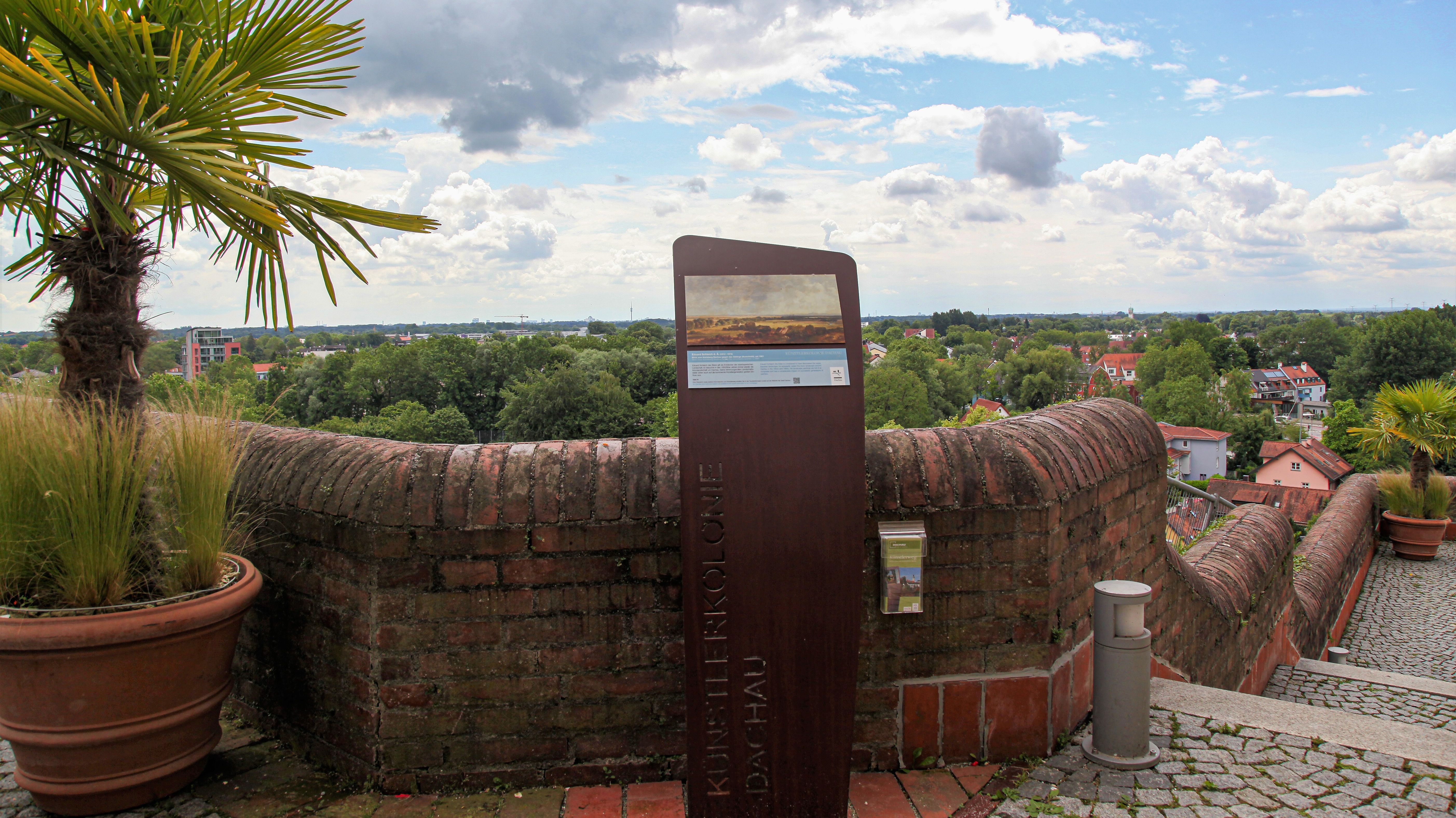 Towards the end of the 19th century Dachau had a special fascination for landscape painters. They made a significant impact on life in the town, esteeming and preserving the customs of the region, seeking to conserve architecturally attractive features of the locality and to protect the unique natural environment.
By 1900 Dachau had become a centre of landscape painting known far beyond the boundaries of the area.
The Dachau artists' colony had achieved a high reputation nationwide.
Three painters were largely responsible for this development: Adolf Hölz, Ludwig Dill and Arthur Langhammer.
Map of walking trail
Discover those and more Artists of the artists' village Dachau on this walking trail.
At the information stands the visitor takes the viewing angle of the artist at the subject. Most of the original paintings are on display in the permanent exhibition at the Dachau paintings gallery.
Starting: Dachau town hall terrace | Length: apr. 5,7 km | Structure: walkingtrail includes steps, alternate route without steps see map | Walking distance: apr. 2h | Difference in altitude: 20 m