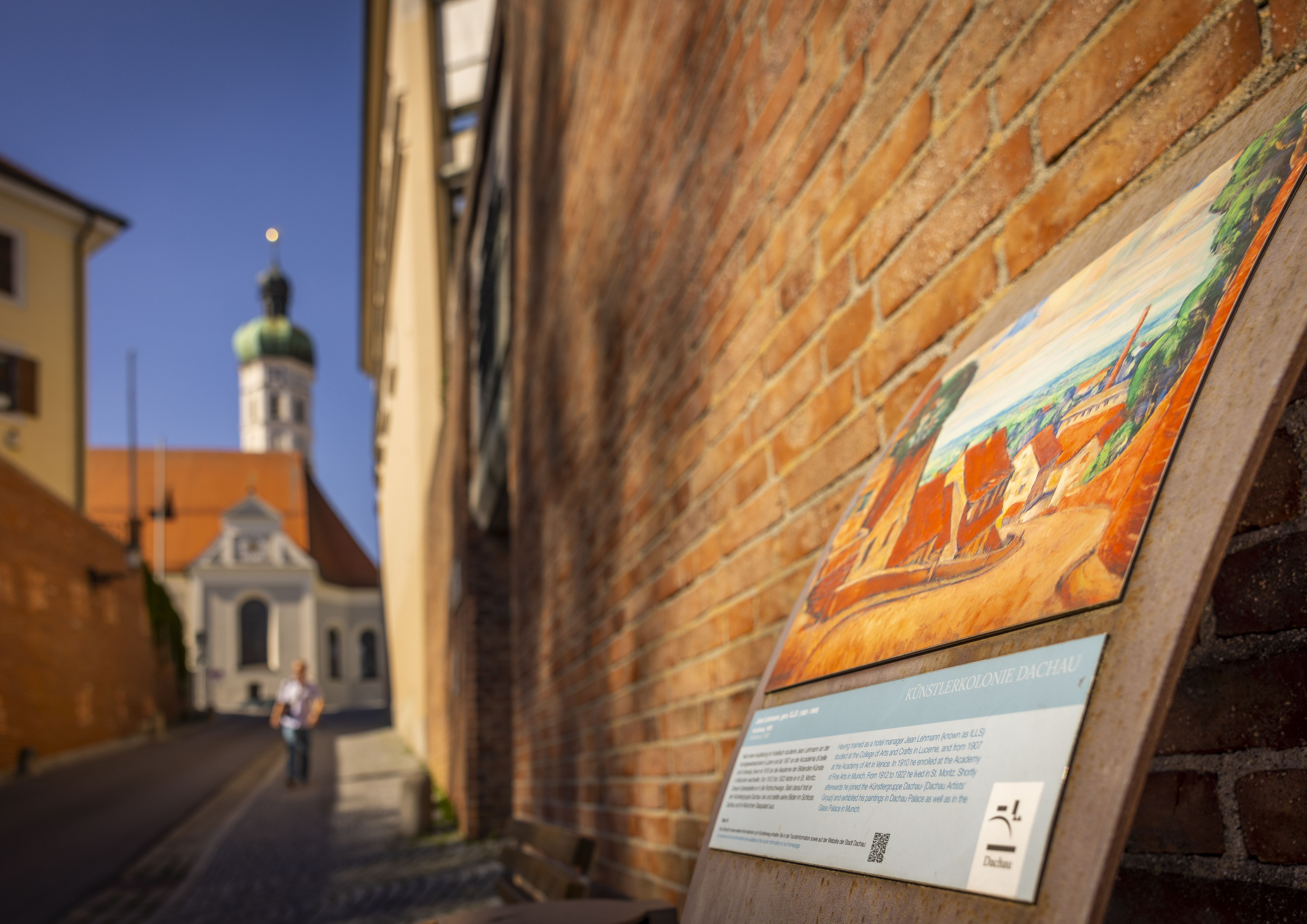 Dachau Art Colony.
What made it and continues to make it special?
The interplay between light and shade, the sunlight spots, the föhn winds that magically conjure up the Alps at the edges of the Dachauer Moos moorlands.
The small market town of Dachau that was located just outside Munich gave artists inspiration for their work and a place to socialize. Some artists came and stayed for the summer, and some relocated here permanently.
Even today the town supports and honors its artists. There are affordable painting workshops, a town budget for purchasing artworks, the Dachau Artists' Association and exhibitions that are supported by the city. In our cemeteries, artists' graves are maintained and cared for and made clearly visible with plaques.
Further walks e.g. to the sculptures of the city can be found here.