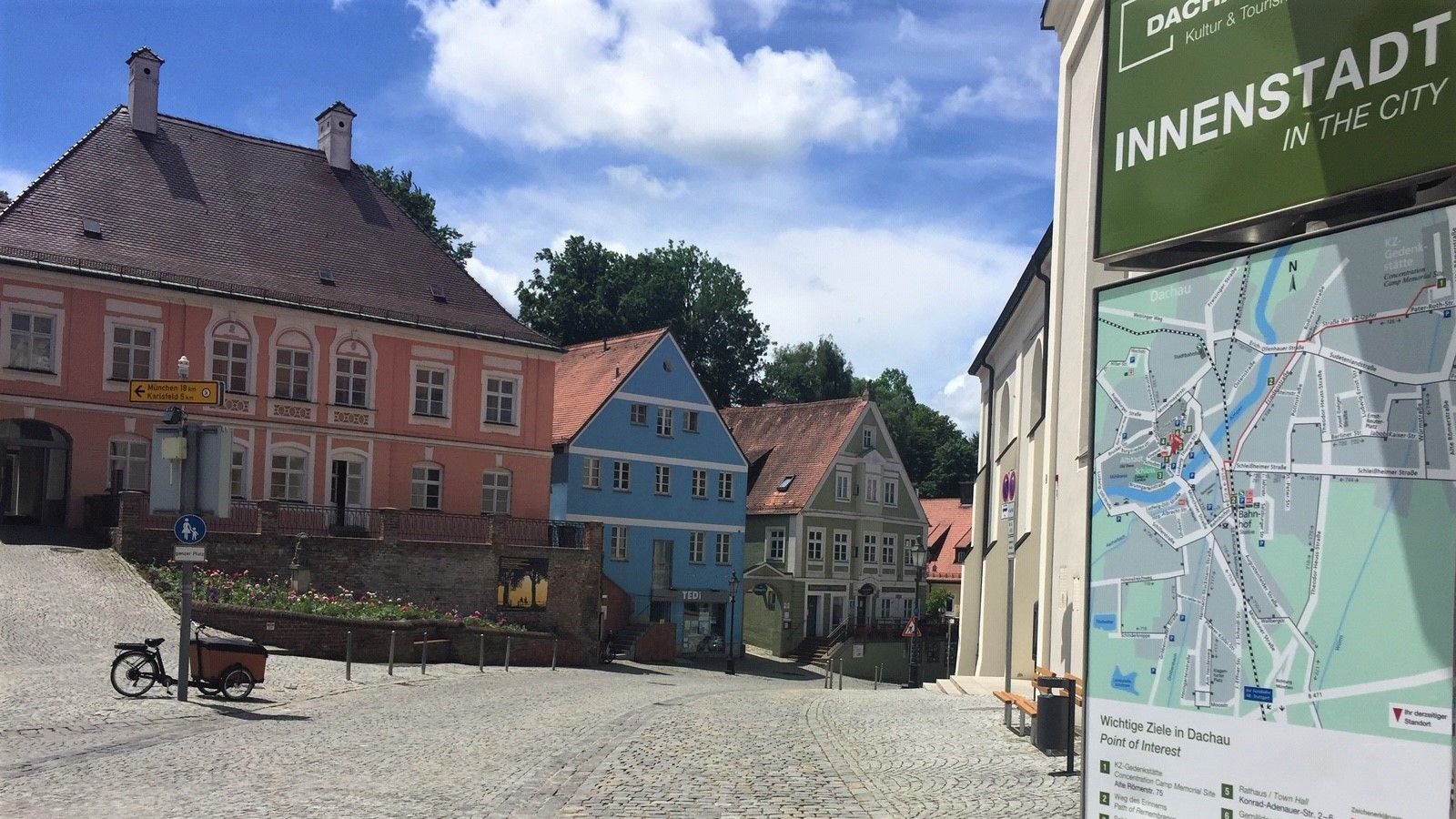 Be surprised and delighted by Dachau's historic domestic architecture, Dachau Palace (the summer residence of the Wittelsbach family) and its court garden, the Stadtpfarrkirche (parish church) of St. Jakob, Dachau's abundant museums and art galleries, excellent views of the provincial capital of Munich and much, much more.
To round off your trip there are lots of opportunities to shop, attend cultural events or sample the regional and international gastronomy. There is something to suit all tastes from traditional Bavarian beer garden or tavern (gasthaus) fare to Italian, Greek, Indian or Styrian restaurants.
We will gladly arrange a guided walking tour of the old town, the Palace, the Dachau Concentration Camp Memorial Site or organise a special tour or maybe a tour in historical costume.
On special buildings of prominence in the townscape, you will find historical plaques with historical information and anecdotes.